Go Conference - WCGC1
Accompanied travel:
Glasgow (£12)
,
Edinburgh (£12)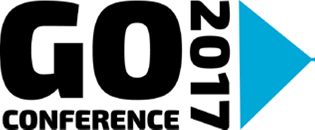 Real Life
The Christians in Ephesus discovered what 'real life' was all about - God's amazing promises and challenges and above all a God who is able to do much more than they could ever imagine! We would like you to discover that too!
The Go Conference is Scripture Union Scotland's national youth conference for S4–S6 pupils who want to grow in their relationship with God and understand how the Bible shapes all areas of life... home, school and church.
Great Bible teaching and exploration
Spending time in God's presence in Worship, inviting Him to transform our lives.

Workshops

tackling the realities of life as we seek to grow and live as a people "united with Christ"

Plenty of time and space to be in a Community of young people who want to live for Jesus
So get your diaries out (or switch your phone on…whatever it takes) and get the date in for October.
The event costs £90 and includes all meals and activities. There is a good public bus service connects Scotland to Kinross Park and Ride where participants will be met and taken to Lendrick Muir. Alternatively, a coach will run from Glasgow and Edinburgh to Lendrick Muir (optional extra, £12).
** Warning: This CONFERENCE BOOKs up Very quickly – BOOK EARLY TO AVOID DISAPPOINTMENT! **
For more information about this event, please contact:
What's the location like?
Lendrick Muir is big, comfy, and easy to get to from all over the country. You can enjoy fast furious outdoor stuff or chill with friends. Not to mention the acres and acres of outdoor space!

What's outside?
With 120 acres of grounds around the house, there is no shortage of space to enjoy the fantastic outdoor activities.
What's inside?
Lendrick Muir is an old country house that has been converted and extended to provide great accommodation for SU Holidays. You'll sleep in dorms that range in size from 3 to 12 beds, depending on which area of the house you are in. The centre is organised into different units, so several events can be happening here at any one time. Larger holidays will use the whole centre, which can sleep up to 150 people - that's around 110 campers and 40 team. These large events are organised into smaller units, often with different age groups in each unit. There's an enormous games hall for indoor sport (and inflatables!) as well as recreation areas with table tennis and pool tables, and plenty of space to relax and spend time with friends.
Where is it?
Lendrick Muir is near Kinross, with a beautiful setting in the Ochil hills. It's right in the heart of Scotland, so it's easy to get there. Glasgow and Edinburgh are both under an hour's drive. The Borders, Dumfries and Aberdeen are all within 2 hours.