Alison Kennedy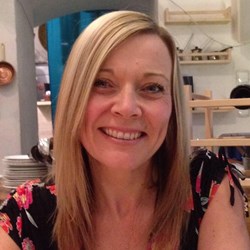 I live in Cambuslang with my husband Gavin, we have a married daughter and have recently become Grandparents for the first time to an adorable baby boy Charlie. We have 2 sons, both at university, one in Glasgow (so still at home) and one in Edinburgh.
I work part -time for Cambuslang and Rutherglen Reachout Trust, I've also volunteered for many more years in our local churches and SU groups. All my children attended SU camps before I did! I've been part of the KX1 team for the past 6 years, with this year being my second as co team leader. I am excited to  be part of the team again, and not quite as nervous as last year!
Among my favourite things are spending time with family and friends, reading, eating out and eating cake!