Alison Kennedy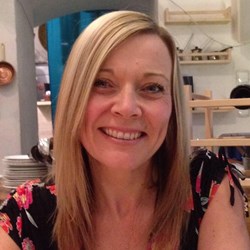 I live in Cambuslang with my husband Gavin, we have a married daughter and have recently become Grandparents for the first time to an adorable baby boy Charlie. We have 2 sons, both at university, one in Glasgow (so still at home) and one in Edinburgh.
I work part -time for Cambuslang and Rutherglen Reachout Trust, I've also volunteered for many more years in our local churches and SU groups. All my children attended SU camps before I did!
Among my favourite things are spending time with family and friends, reading, eating out and eating cake!