Angus Moyes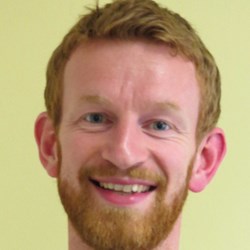 Hi, I'm Angus and I work for Scripture Union Scotland in West Edinburgh, and lead the SU staff team in the East.
I absolutely love SU Holidays and weekends! I love the feeling of community and friendship that builds so quickly, the commitment of team members to really serve the campers, and the chance to look at what the Bible has to say and what it might mean for our lives.
I'm married to Jude, a primary teacher, and we've got three daughters, Katie (8), Isla (8) and Anna (5), who are bonkers. I love football, marathons, pizza, Dunfermline Athletic, and I'm slowly being converted to believing that crafts are a legitimate SU Holiday activity…!