Cara Wightman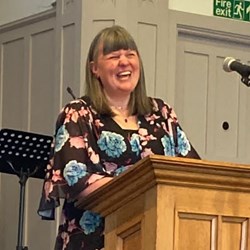 I live and work in the Southside of Glasgow with my husband and daughter. 
I am the senior development worker of Cathcart Youth Ministry Partnership. The Partnership has been established since December 2007 and I am very committed to this ministry. Children and young people bring colour and vibrancy to the church and wider community. It is an honour to be called by God to this job and journey alongside young people and their families. 
SU holidays are integral part of our year. And I have been attending LM1 every year since 2001. I love it because it is a fun, family camp and it's hugely encouraging to see young people coming back year after year.