Julie Moody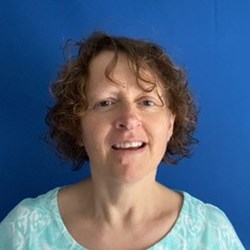 I first went to camp when I was in Primary 6 - and I haven't missed a year since. That was a long time ago and, over the years, I've enjoyed various roles, including being Team Leader of GS1 for over 20 years.
In 2020, I led an online event: GS1@home, with lots of prerecorded fun, games, challenges, and input. Each afternoon the team and young folks met via Zoom for quizzes, chat, games and fun.
This year, the team are ready to do another fantastic online event - with the added adventure of an optional activity day at Lendrick Muir. It's going to be a week of fun, celebration and adventure - come and join in.