M L Stone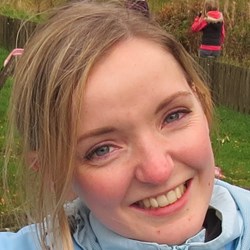 Hello! My name is Mary-Louise ('ML') Stone and I'm the Regional Worker for Glasgow with SU Scotland.
I'm originally from Caithness in the Highlands but have lived in Glasgow for eight years now (where I have just about mastered driving the city centre's one way system!) I am a member at Re:Hope Church in Partick and like to spend my free time riding my motorbike, playing sports and spending time with friends (but not all at the same time.)
During term-time, I spend my time working in schools in a variety of contexts as well as working alongside local churches. Come the summer and it's time for some sun (hopefully!) and fun (definitely!) at an SU Holiday.