ML Stone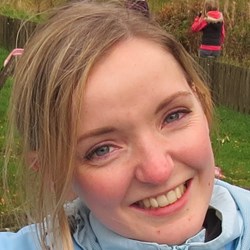 Hello! My name is Mary-Louise ('ML') Stone and I'm the Regional Worker for East and Midlothian with SU Scotland.
I'm originally from Caithness in the Highlands, spent ten years in Glasgow, and now live in Straiton.I like to spend my free time riding my motorbike, playing volleyball, and hanging out with pals (but not all at the same time.)
During term-time, I can be found working in schools in a variety of contexts as well as working alongside local churches. Come the summer, it's time for some sun (hopefully!) and fun (definitely!) at an SU Holiday.